News
We are constantly hoping members will send us stories of interest, announcement or reports on items happening within the area. Please forward any articles to a board member.
In Memory
Gary L. Snead
1957 - 2011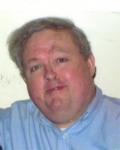 Gary was a founding member of the Baltimore Chapter of AEE. He served as:
Board member 1998 - 2011
Past - President 2010 - 2011
President 2008 - 2010
Vice - President 2006 - 2008
He was a also a member of ASHRAE, ASME, The NRA, Monumental Rifle & Pistol Club and the Ferndale Community Club
He held a Bachelor's Degree in Mechanical Engineering from the University of Maryland, he worked at Pepco Energy Services as Sr. Project Engineer and was a lifelong resident of Anne Arundel County, MD. He is survived by his wife of 28 years Jackie Snead and their 3 children Casey Snead, Galen Snead and Sean Snead and wife Sarah.
Members who wish to make a donation to the Gary L. Snead - Scholarship Fund (formerly the AEE Baltimore Chapter Scholarship Fund for the current year, may do so by going to the AEE Foundation donation page on the AEE National web site. You will need to log in, and if you have never used the AEE site before, you can create a new account. Donate whatever amount you choose, and indicate using the check box and space available that the donation is "in memory of Gary Snead."
The direct link to the page for donating is: https://www.aeecenter.org/i4a/ams/publicLogin.cfm
"The song has ended; but, the melody lingers on ..." - Irving Berlin