Events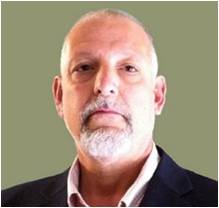 Program:
Happy Hour 6:00 to 7:00 p.m.
Dinner 7:00 to 7:45 p.m.
Speaker 7:45 to 8:45 p.m.
Air Filtration Seminar
Air Filtration - An Energy Conservation Measure
Maintaining optimum indoor air quality (IAQ) and creating a healthy, sustainable commercial building often seems to be at odds with minimizing operating and energy costs. Conventional IAQ strategies involve increasing ventilation rates, but more outdoor air comes with a high cost. Moreover, in urban environments, outdoor air today is more polluted than indoor air. Air cleaning and monitoring technologies can be employed to achieve better IAQ with lower energy costs and lower maintenance costs. This session examines case studies that have leveraged technology to improve IAQ while simultaneously dramatically reducing costs.
Speaker: Joe Pessa, Dynamic Air Quality Solutions
Joe's industry experience began in 1977 with RE Walsh Contracting Company where he started in operations. He later became a Project Manager with a large New Jersey based Mechanical Contractor where he worked his way up to GM. Joe has expertise with Service, HVAC Equipment and Controls, Performance Contracting, and National Accounts. He enjoys working on energy-based projects that have a lasting positive impact on the environment, and believes that sustainability is best achieved through efficiency improvements. Joe has been involved with verifiable energy efficiency projects resulting in greenhouse gas emission reductions of over 50,000 tons.
Location: Hightopps Backstage Grille,
2306, York Road,
Lutherville-Timonium
Date: 07-Dec-2017 06:00 pm
End Registration: 17-Dec-2017 12:00 am
Registration Cost: $ 35